Subscribe and Save
Jan 31, 2022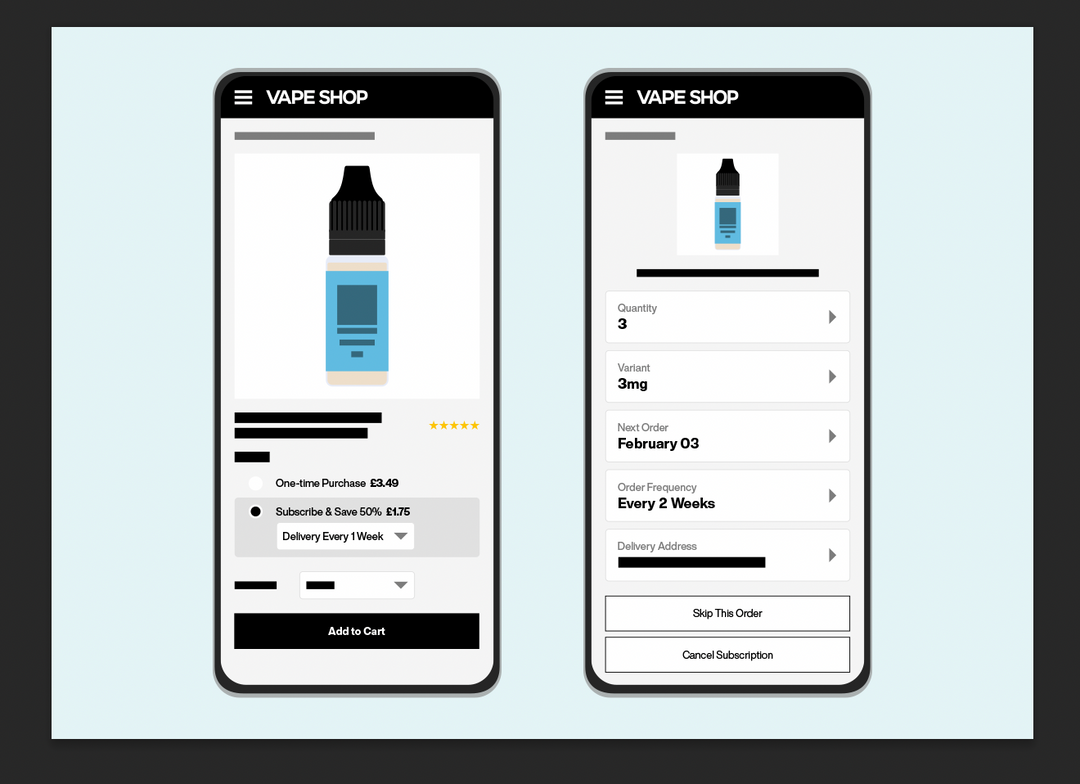 What's your biggest pet peeve as a vaper? We'd say discovering your last vape juice bottle is almost empty - now that's definitely got to be up there!

Because we're a team of vapers, we know that frustration too well and wanted to create something that would mean our customers would never have to worry about this again, so we created the new subscribe and save feature.  Let us break down this down for you so you can see just how amazing this is!

It's extremely simple, first there's the subscribe part...
1. When adding your eligible product to your shopping basket, you will be given the option to make use of our subscribe and save feature.

2. You get to set how often you want your product automatically sent out to you - do you need a refill every week or two weeks or even longer?
3. Manage your subscription through your account so you aren't piled with a product you don't currently need
4. Cancel at any time - there is no contract required to subscribe and save
Next we have save...
When you subscribe, you're in for a nice discount with each product we send out, because who doesn't love a bit of money off? So if you thought an automatic delivery of whatever eligible product you're running low on was good enough, it gets even better! No code is required to redeem this discount, just pop what you need in your basket and subscribe. It's really that simple! 
Now you know how you can make sure you're always on top of your vape game and save whilst doing so, we can't wait to hear your comments in the comments section below.