The Best Mouth To Lung (MTL) Vape Tank in 2021
Aug 2, 2021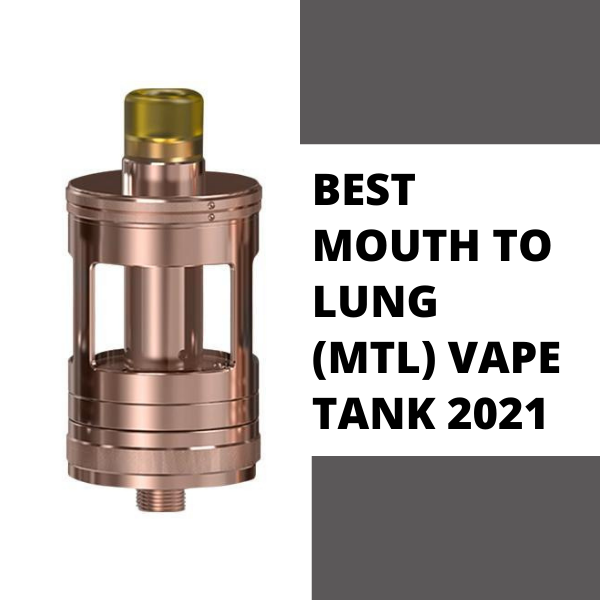 The world of vaping can be difficult for newcomers, with lots of acronyms and varying levels of nicotine strengths to consider. To make things easier, we have outlined the best MTL vape tanks on the market today - as well as an explanation of what MTL vaping is - to help you make a better-informed purchase for your next vape.
What is a mouth to lung vape?
MTL stands for mouth-to-lung and it describes one of two ways in which people vape. Mouth to lung vaping is similar to cigarette smoking, where you draw vapour into your mouth then inhale it into your lungs.
The alternative is DTL, or direct-to-lung vaping, and it's different in that it forgoes holding the vapour in your mouth. Instead, you suck it directly into your lungs.
1: Aspire K3 Tank 
2: Aspire Taifun Nautilus GT Tank
3: Aspire K2 Tank
4: Aspire Nautilus Mini Tank
5: Geekvape Mero Tank
6: Aspire Onixx Tank
7: Aspire K-Lite Tank
1: Aspire K3 Tank
Aspire is one of the leading brands in vaping and its Aspire K3 tank is a perfect example of why they are near the top of the pack. With a sleek design, 2 ml capacity tank for e-juice and a 1.8 Ohm coil, this is a perfect tank for beginners or those looking to quit smoking.
2: Aspire Taifun Nautilus GT Tank
Available in a range of beautiful colours including rose gold and gunmetal, the Aspire Taigun Nautilus GT tank offers a top-fill design to make refilling e-juice easier. With a 2 ml capacity and a range of innovative features including adjustable airflow, this is an excellent option if you're looking to tinker with how you vape.
3: Aspire K2 Tank
Aspire has designed the K2 tank with vape newcomers in mind. Featuring a pre-installed 1.6 Ohm coil, simplistic design and a 1.8 ml capacity, the Aspire K2 offers a minimalist, simple introduction to vaping.
4: Aspire Nautilus Mini Tank
The Aspire Nautilus Mini tank has been around for a few years now and it's still a fan favourite for a few reasons. An innovative bottom vertical coil allows for much more flavourful vape hits without over-complicating the design. It also has adjustable airflow and a 2 ml capacity tank.
5: Geekvape Mero Tank
If you're looking to steer clear from Aspire tanks , then look no further than the Geekvape tank . For use with the Geekvape Mero AIO, this versatile tank allows for a lot of variation in use. Nicotine salts and e-juices can be used in the 2 ml tank, and you can effortlessly switch between pod and tank functionality.
6: Aspire Onixx Tank
Designed for the Aspire Onixx vape kit, the Aspire Onixx tank is perfectly suited for all types of vaping. Featuring an excellent tank design, the Onixx tank is easy to refill and even easier to change coils. With a 2 ml capacity as well as a leak-proof design, this is a workhorse of a tank.
7: Aspire K-Lite Tank
The Aspire K-Lite tank is a streamlined tank designed for use with the K-Lite vapes. Featuring a range of features including a top-filling tank and multiple coils included, this slim design can hold up to 2 ml of e-liquid. It's perfect for beginners or vapers looking for a more sleek vape.
Vape Shop is the best place to buy e-liquid in the UK, so browse our full selection of Aspire Nautilus coils , Geekvape tanks and more today.
Share This