The Best Stop Smoking Apps in 2021
Apr 21, 2021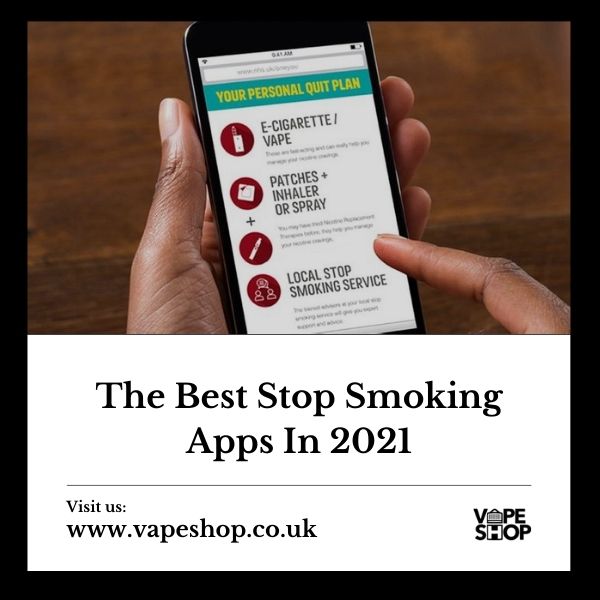 Quitting smoking is rarely easy - regardless of how long you've smoked and how many you smoke each day. For many, it isn't as simple as stubbing out one last cigarette, so how can you make the task easier? Luckily there's plenty of support out there, with many finding that downloading an app to help stop smoking can make a world of difference.
So, whether it's iPhone apps or Android apps you're looking for to help you kick the habit, here are five that we rate.
Stop Smoking Apps in 2021
1. NHS SmokeFree
2. Quit Genius
3. Kwit
4. QuitNow! Quit smoking
5. Unsmok'd
1. NHS SmokeFree
The NHS SmokeFree app offers a four-week programme to help you to quit. Why four weeks? Because if you can stay smoke-free for that time, you're up to five times more likely to give up for good. Download the app, and you'll benefit from daily motivation and support, tips on how to keep going, and a calculator that shows you how much money you have saved on tobacco.
2. Quit Genius
The makers of Quit Genius say that their app has already helped over 60,000 people to quit. The app uses cognitive behavioural therapy techniques to help make quitting easier. In a four-step programme, this app includes interactive exercises, audio sessions, animated videos and mindfulness sessions to achieve your goal - along with achievements you can unlock to gamify the quitting process.
3. Kwit
Like other stop smoking apps, Kwit adds an element of gamification into the quitting process through a range of different strategies. Start at level 1, and you'll be able to unlock a variety of achievements and levels to become the "ultimate Kwitter". You can also choose to have the app help you cut down little by little, rather than going cold turkey if this is your preferred option.
4. QuitNow! Quit smoking
The main aim of QuitNow! is to help you see what life as an ex-smoker is really like. You'll be given your ex-smoker status (how long you've been smoke-free, how much money you've saved and how many cigarettes you've passed up), 70 goals to aim for, based on your last day as a smoker, and details of how your health is changing with each day, week and month. There's also a handy community chat with other ex-smokers available to talk to to help you make your journey easier.
5. Unsmok'd
iPhone users will love Unsmok'd - an app designed for you to dip in and out of when you have the urge to smoke. Simply visit the app when your tobacco craving is getting too much, and it'll give you a random video to watch. The idea is that, by the time the video has finished, your craving will have passed. Like other apps on our list, you'll also be able to collect awards which will help motivate you to keep going! Whichever app you choose, good luck with your stopping smoking journey!
For a helping hand in giving up tobacco, take a look at our vape kits.
Share This