UK Vaping Industry Association (UKVIA) Annual Report
Feb 18, 2022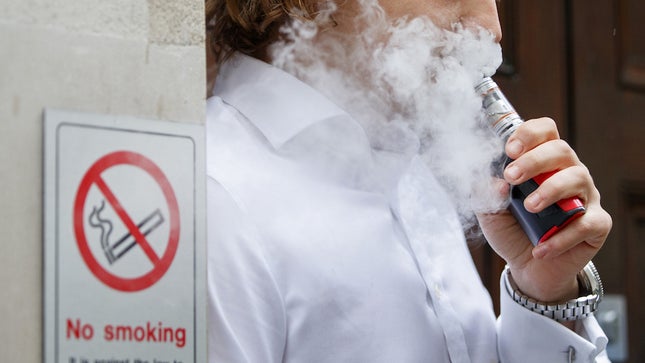 The UK Vaping Industry Association (UKVIA) is a trade association for the vaping sector which supports and contributes to the development of the £1bn industry. Established in 2016, the UKVIA seeks to further promote vaping as a positive, life-changing alternative to smoking so that the evidence-based benefits are accessible and maximised.

The UKVIA report suggests a rather successful year for the vaping industry in 2021 - with the NHS getting behind vaping more than ever and great progress being made on standards to enable smokers to quit for good.

'Despite another challenging year for our sector due to coronavirus we have seen a number of defining moments which have given a big lift to the industry and put it firmly in the spotlight for the right reasons,' the report begins.

One example of the vaping industry being put in the spotlight for the right reasons is the University of East Anglia trial funded by the National Institute for Health Research where smokers are being offered an e-cigarette starter kit at the Accident & Emergency departments - should this prove successful, this could be a permanent solution for the 24 million people each year of whom around a quarter are smokers.

The Royal College of Physicians also declared their support for vaping in their 'Smoking and Health: A Coming of Age For Tobacco Control?' which calls for the U.K government to promote e-cigarettes via mass media campaigns.

Just a few weeks ago, the MHRA approved e-cigarettes for prescription as the Heath Secretary revealed a 'vaping revolution' is near for Spring 2022 and now vapers across the world can celebrate the National Institute For Health and Care Excellence (NICE) consultation drafting new guidance for healthcare professionals that recognises vaping to be on par with traditional nicotine replacement methods such as patches and gums.

The UKVIA acted quickly on these steps by launching a campaign targeted at healthcare professionals. The campaign consisted of support resources to help patients quit smoking.

'We reached out to all 200 plus NHS Trusts across the country.' The organisation proudly stated.

The report concluded that perhaps the most successful moment for the vaping industry in 2021 was the Westminster Hall Debate where MP's expressed support for vaping in relation to the Tobacco Control Plan. Both Mary Glindon and David Jones referenced vaping for consideration under the TRPR and the new Tobacco Control Plan.
'As I come to the end of my first year as Director General, I will reflect with immense pride on the achievements of both the UKVIA and the industry during the last 12 months and let's ensure that together we continue the momentum created by the key turning points of the last year into the new year and beyond. The Director General of UKVIA, John Dunne concluded.