7 Best Vape Pen in 2021 - Most Popular in UK
Aug 31, 2021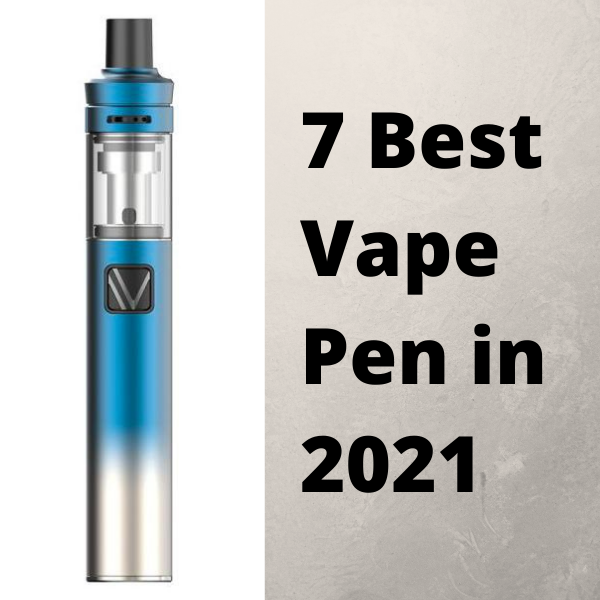 Whether you're new to the world of vaping and looking to purchase your first vape starter kit or an established vaper looking for a new device to add to your collection, there is a great selection of vape pens and pod systems available to purchase in 2021.
Here are our top picks:
7 Best Vape Pen in 2021
1. Vaptio Palo Vape Starter Kit
2. Innokin Endura T20S Kit
3. Logic LQD Starter Kit
4. Myblu Limited Edition Vape Pen
5. Vuse EPen Device
6. SMOK G15 Pod Kit
7. Aspire K3 Starter Kit
The Vapito Palo is the perfect all in one (AIO) starter kit. Combining a compact design with a high-powered 1500 mAh battery, it's ideal for all-day vaping on the go.
Suitable for MTL and DTL vaping, it can be used with pretty much any premixed e-liquid on the market. Combine this with the U shaped airflow and you have a great tasting vape with excellent cloud production.
Its TPD compliant top-loading tank has a 2ml capacity and is leak-proof thanks to its top-located airflow slot. For ease of use, it is compatible with all Vapito Palo coils.
It includes a range of safety features as standard including short circuit and overcharging protection for added peace of mind.
The Innokin Endura T20S vape kit  is designed with usability in mind. Its simple to use single button operation makes it ideal for new and experienced vapers alike.
Featuring a built-in 1500mAh battery and maximum 18w output, it is designed to last the whole day. The tank is suitable for mouth to lung (MTL) vaping, so it's recommended to use 50/50 e-liquids for the best results. The 2ml tank uses 0.8ohm Prism-S Coils for an outstanding balance between flavour and throat hit.
The Logic LQD vape pen starter kit is an easy to use device featuring variable voltage control between high (1.9v) and low (1.7v). The open-tank system allows for easy refilling providing a wider range of flavour options compared to Logic's previous closed system devices. Filling the tank and then leaving it for a few minutes before use allows the coil to absorb the e-liquid helping to prevent burnt coils.
The long-lasting battery and low price point make it the ideal choice for a first vaping device.
Blu has been one of the leading names in the vape industry for the last decade, so it comes as no surprise that their limited edition pod system is on our recommended list.
Available in 4 fun colours, it combines a lightweight build with practicality for a pocket-sized vape you can take anywhere. Simply charge the device for 20 minutes, pop in the pre-filled pod and begin vaping. There are no settings to change or buttons to press, just inhale!
The Vuse ePen is another pod system that's ideal for new vapers. With no buttons to press, it mimics the sensations of smoking a cigarette with its inhalation activated design.
Its lower battery power (650 mAh) is complemented by the nic salt e-liquid contained in the pods. Nicotine salts are less harsh on the throat and provide a faster hit in lower-powered devices.
The SMOK G15 pod kit features a more traditional pen design which more experienced vapers may favour over the smaller, flatter designs.
Available in a range of great colours including the ever-popular rainbow style, the G15 is button-free, draw-activated, and works with refillable pods for use with a wide range of MTL compatible vape juices.
The G15 has a long-lasting 700 mAh battery for all-day vaping and a fixed 15w wattage.
The Aspire K3 is a great vape starter kit. Its slimline design houses a powerful 1300 mAh battery and the K3 tank comes preinstalled with a high-quality 1.8ohm Nautilus BVC Coil.
Available in sleek black or eye-catching pink, the K3 features adjustable airflow and is designed for MTL vaping making it ideal for use with 50/50 e-liquids.
At Vape Shop, we stock all of the above devices as part of our extensive vaping range. If you're looking for the best vape shop online, order from us today to receive top brand products at great low prices. All orders over £15 include fast, free UK delivery. If you require assistance in choosing the best vaping starter kit for your requirements, call us on 01733 666441 and we'll be happy to assist.