Real tobacco, heated. No burning. No liquid.
The majority of smokers who switch to IQOS completely quit cigarettes.*
*Source: PMI Financials or estimates, IQOS user panels and PMI Market Research
What is IQOS?
Unlike a vape product, which uses liquid, IQOS is an electronic device that heats real tobacco for a more satisfying taste experience.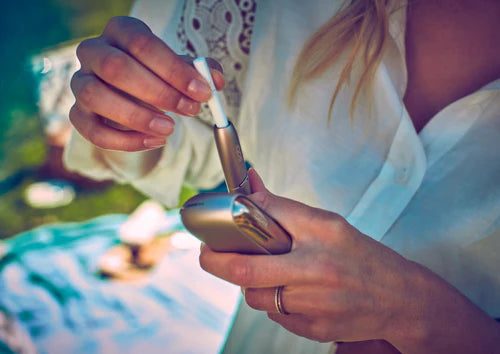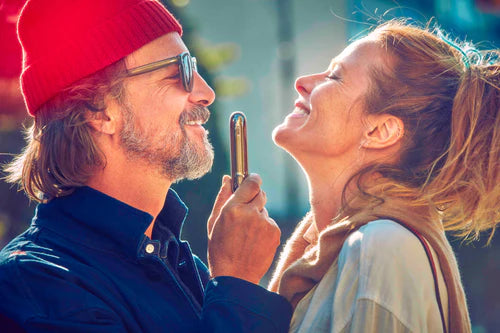 Real satisfaction. Less cost. Less risk.
Real satisfaction.
IQOS heats real tobacco, offering true tobacco taste and cigarette-like satisfaction*.
Less cost.
20 HEETS tobacco sticks cost £5.50 RRP, less than half the average price of a pack of cigarettes**.
Less risk.
Switching completely to IQOS presents less risk to your health than continuing to smoke***
Important information: IQOS is not risk-free and provides nicotine, which is addictive.
***Source: Based on the totality of evidence available for IQOS in comparison with continuing to smoke.
*Source: 3 month clinical studies conducted in US and Japan with 160 adult smokers each under conditions (ambulatory)."
**Assumes average price of cigarettes at £11.18 per pack. Source: ONS dataset. Average price - Cigarettes 20 king size filter, 2020."
The IQOS 3 Duo is enhanced with vibration alerts and improved LED illumination and has a compact and ergonomic design.

Best of all the IQOS 3 DUO Holder provides two back to back consecutive uses without the need to recharge.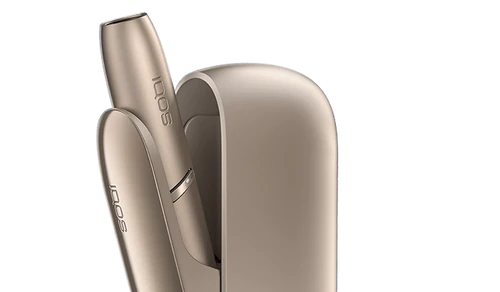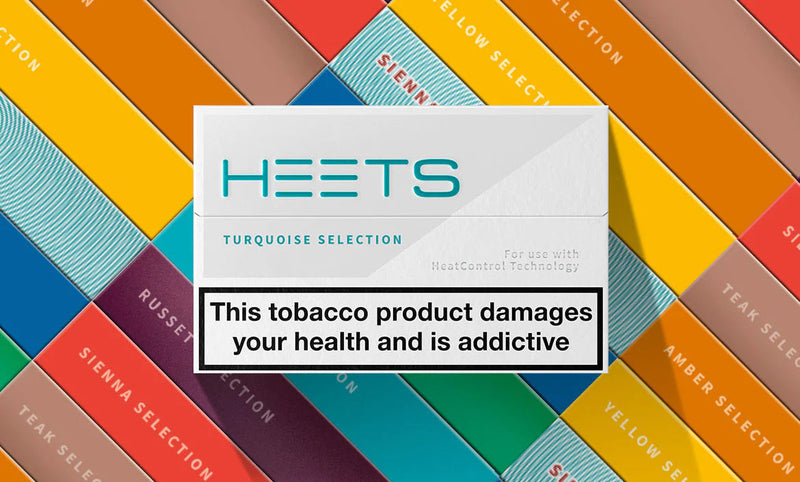 HEETS are specially designed real tobacco sticks that are heated by your IQOS device – rather than burned like conventional cigarettes. HEETS are available in a range of nine expertly crafted variants which can be purchased online at vapeshop.co.uk
faqs
Both IQOS and E-Cigarettes are different from smoking as they do not burn anything. E-cigarettes create a vapour from a liquid containing nicotine while IQOS creates a vapour from a HEETS tobacco stick, which contain real tobacco.
Each HEETS tobacco stick can be used for up to six minutes or 14 puffs, whichever comes first. This is comparable with a standard cigarette.
It's easy. Once a day, remove the cap from the Holder, insert the supplied brush and give it a twist. If there's any tobacco stuck in there, rotate the device and give it a gentle tap. After every 20th HEETS, do a deep clean, using the cleaning sticks.
IQOS is designed to be used with HEETS tobacco sticks which are available in nine flavours: Russet, Sienna, Teak, Amber, Yellow, Sienna caps, Blue, Green, Turquoise. HEETS can be purchased online at vapeshop.co.uk