Top 7 Best Vape Mods & Box Mods 2021 (Right Now)
Aug 16, 2021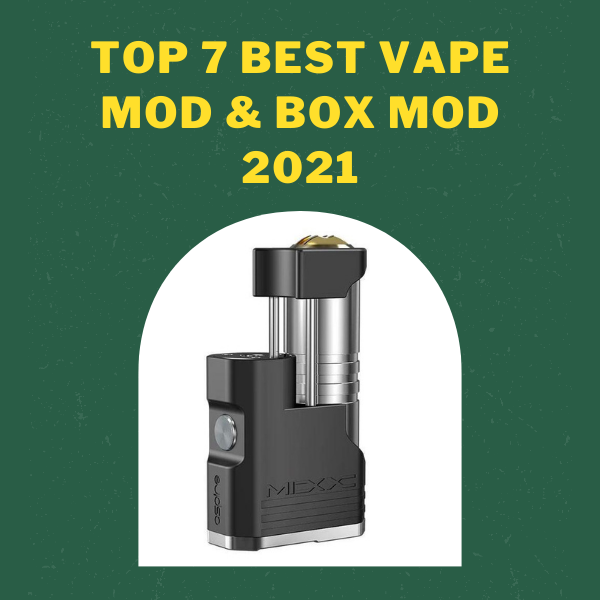 Vaping isn't a new trend, but it invites more and more users every day across the UK. For new users, a guide to the best Vape mods and Box Mods that 2021 has to offer will ensure you've made the best choice for your needs. Alternatively, if you've had your vape for a while, why not treat yourself to an upgrade?
If you rigidly cling to older models, you may be missing out on the next best thing. At The Vape Shop, we're here to address that issue with this small guide.
Best Vape Mod & Box Mod 2021
1. Aspire Sunbox Mixx Mod
2. Geekvape Aegis X 200W TC Mod
3. Vandy Vape Pulse BF Squonk Box Mod
4. Eleaf IStick T80 - Mod
5. Aspire Zelos 3 Mod
6. Aspire K-Lite Mod
7. Aspire Paradox Mod By NoName
This is a stylish vape powered by legendary Italian engineering studio Sunbox. It comes with a 18650 battery and three adjustable modes of use, so you can vape as much as you want. It's also very manageable, with an OLED screen allowing you to read how much charge the battery sleeve included has remaining.
For the droppers out there, this robust Mod will challenge your skills. With an AS 2.0 Chipset, 200W of power and a 18650 battery as standard, it is one of the most user-friendly options on the market if you're looking for a quality Mod.
This is the lightweight Mod to always have in your pocket for a long day of vaping. Powered by the 18650 battery and packaged in a beautifully sleek and stylish exterior, this collaboration model with YouTuber Tony B should never be out of sight.
For lighter vapers, this is the classiest looking Mod out there. Providing 80W from a fast-charging 3000Mah battery, the flavour will not be compromised for volume. It is a robust and durable model that really will last all night long.
This is truly one of the most innovative Mods on the market. With a Herculean 3200Mah battery, this one packs a punch. With its adjustable models and legendary durability, it can stand a punch too!
Lite by name and light by nature, this Mod with its built-in as standard 900mah Battery makes it the best starting product for a new or occasional vaper. With an LED strip indicating battery life, size doesn't compromise value with this slick Mod.
This is possibly the smartest Mod on the list. With intuitive firing powered by a 18650 High Amp battery, you'll think you were in paradise kicking back with this fold-away screen protected Mod. With two adjustable settings, paradise can be easily altered to your personal preference too.
For more information on the best Vape and Box Mods that 2021 has to offer us so far, don't hesitate to contact our team at Vape Shop.
Share This